Using A Mobile App To Supplement Your Marketing Strategy
Mobile Development can require hundreds of hours to develop a truly successful mobile application. The majority of the development time is spent carefully constructing an excellent user interface, ensuring perfect transitions and links, and making sure all functionality is in place and flawless. This effort is meaningless if the app doesn't get in front of the faces of an actual user. Getting your new app to the devices of your target audience is just as important than crafting a beautiful design and UX.

So, How is it that a mobile app can help your marketing strategy? We've listed a few:


# Of Download Determines Rankings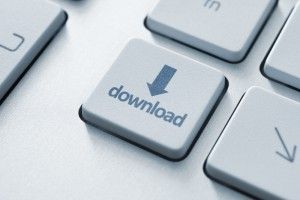 If you think about Search Engines, the App Store, or the Google Play Store as a service, it makes sense that these services want to provide their users with the best possible products. What determines the "best" products? Number of Downloads. It makes sense that the more people agree to put your app on their home screens, the more popularity points you will win. So, your main goal should be increasing downloads!


ASO

App Store Optimization is a great way to ensure that your app is getting the credit it deserves, in the categories that best fit its purpose. Perform keyword research and stalk your competition, then compose the best titles and descriptions based on those findings. There are plenty of resources to guide this important process, including one of Zymo's! Getting Started with ASO.


Consider a "free" or "lite" version


If you have a paid app, consider releasing a lite or free version of your app. This can help you build up credibility and downloads, as well as be a testing ground of sorts to find the bugs and annoyances that are inevitable in app development. Install a notification within the app to prompt the user to upgrade to the paid version after they've reached certain goals. It's unlikely that this method will produce amazing download numbers, but those who do upgrade tend to be loyal.

Related Reading: Best Pricing Models for Your Mobile App
Prompt Reviews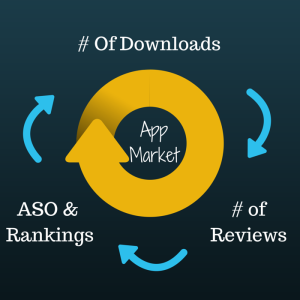 Along the same lines as an upgrade prompt is a review prompt. Users nearly ALWAYS read reviews before deciding to download, so its pretty critical that your review game is strong.

And don't let negative reviews discourage you. While there will always be those users who just cannot be pleased, maintain a strong relationship with your users by responding to all negative reviews and truly listening - and reacting accordingly - to the reason for the review. If users are complaining about a slow app, implement methods to speed it up. If users are complaining about crashes, be sure to push regular updates through to improve the app (you should be doing this regularly anyway, but more on that later).


Track Performance To Calculate ROI

This should be a no-brainer, but implementing a great tracking strategy before launch can help you track, react to, and predict changes in the market and in your user's preferences. Tracking software can range from free methods such as Google Analytics to paid tools that offer much more raw, in depth data. Apptamin has a great round up post of various analytics tools for apps here.


Advertise

Display advertising on high authority blogs and news sites, advertising via PPC methods such as google AdWords and bing ads can produce huge results when executed correctly. If you're a DIY-er and prefer to manage your own accounts, research will save you. Otherwise, hiring an experienced SEO or PPC contractor can be extremely helpful.


Build Landing Pages and Social Channels

A separate landing page for your app is an excellent way to support your current app strategy. Building a website, or at least a specific landing page, for your app can help you control the SERPs and link build to an actual web page instead of just the app store. It's important to promote both your apps' store pages as well as separate landing pages. This can also be a landing page for "report a problem" links on your app to help keep your users happy, answer FAQs, etc. Be sure to optimize this for page rankings as well!



We found a great webinar by Moz, Standing Out in the Sea of Apps: Building an Audience of Fans for Your Mobile App's Success, that can help you build your mobile app's audience as well!