3 Mobile App Game Development Tools to Help You Get Started
App Development is quickly becoming one of highest demanded job skills in the technology industry. As our world turns its focus to mobile, it's becoming more common for creatives and technical folk to have basic understandings of mobile app development for businesses. Professionals in the tech sphere, especially those working in the startup scene, often find themselves tasked with mobile app management and are forced to get up to speed quickly. Luckily, as technology around mobile development continues to improve, so do the tools to help make your life as a mobile developer (whether or not you've found yourself there by choice) easier. Zymo Interactive lists a few resources that can help new developers and support experienced ones in their mobile app development endeavors below.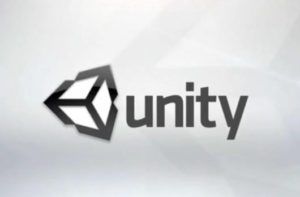 Unity3D is arguably the most renowned and popular game engines available to mobile game developers. Unity allows devs to interact with and manipulate their projects' code as well as their visual components, making it the ideal game engine if you're new to coding or prefer visuals to code. Additionally, Unity allows devs to export their projects to every major mobile platform and tons of other programs and tools at no cost.



Unity is free for individual users and costs $75 a month for a Pro license. Unity is truly an all-in-one software suite for web, console, mobile, and desktop game developers. Known for its ability to create stunning visual 3D gaming experiences for nearly all platforms and devices, Unity software was originally meant for OS X in 2005 and has since expanded to target over 20 different platforms. Unity makes it extremely easy to switch from one platform to another directly in the GUI; you simply select the platform of your choice from the menu to switch. Unity as a tool helps create beautiful 3D experiences and is extremely compatible with nearly all of the other tools and libraries already got in your toolbox. Unity lend a very user-friendly development environment, making it an excellent game development software for beginners and experienced developers alike. Popular mobile games developed using Unity3D include Assassin's Creed: Identity and Temple Run.


Unity Asset Store

In addition to supporting both new and experienced devs with its extensive abilities, Unity provides its game and app developers with access to the Unity Asset Store, which is considered one of the best asset marketplaces in the development industry and is a valuable asset to app developers specifically. Premade artwork, the Multi-Platform toolkit, advanced drawing tools and texture effects, 3D rendering and base models, and extensive libraries of animations, audio, and plugins all can be found in the Unity Asset Store. In addition to the Asset Store, Unity's interface is completely customizable with scripts, allowing you to add popular plugins and extensions directly to the User Interface for easy importing and exporting. Lastly, the Asset Store helps devs support each other by allowing you to publish your own packages and tools for other app developers to download.



One of the most valuable features of Unity 3D is the Unity community. Unity offers a community forum and chat channel where you can start or add to discussions with other developers, share your current projects, and view others' projects. Unity's issue tracker gives you insight about the status of known bugs and issues. They also provide an 'Answers' site with an upvoting system that's specifically dedicated to helping you get answers from the development community. Lastly, Unity provides a full library of thorough resources that guide you on how to use every single tool available within Unity. Overall, Unity's extremely supportive community coupled with the Engine's amazing capabilities make it an integral asset in your developer toolbox.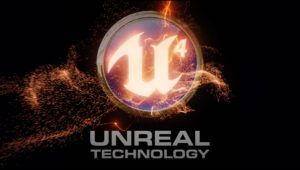 Another popular mobile app development tool is Unreal Engine and its latest release of Unreal Engine 4. The Unreal Development Kit, released in 2009, allows mobile devs to publish and sell games developed using the engine. Unreal code is written in C++ (for comparison, Unity is C# or Javascript) and was originally developed specifically for 1st person shooting games. UR4 still requires developers to pay a 5% royalty fee on any profits made from games developed using their software, but the engine's lack of membership costs, along with its portability and live debugging abilities, makes it a top choice for both enterprise and indie developers.


Live Updating and Light Source Programming

UE4 can cut significant iteration time from a game's timeline with its live updating capabilities. Developers can make changes directly to a game's code while the game is running, and the engine will run in the background to make your changes live, reducing the editing process significantly eliminating designer-to-developer back and forth delays.

UE4 also boasts its incredibly advanced lighting capabilities. UE4's Cascade Visual Effects editor allows developers to add advanced detail to fire, smoke, dust, rocky terrains, snow, and more. UE4 gives developers the ability to manipulate millions of individual, dynamic particle specks that each emit their own light source. Developers have full control of each particle's size, color, weight, density, bounce, and other properties, allowing developers to create incredibly detailed and realistic visuals and scenes.



Read Unreal Engine 4's Lighting and Shadow Documentation here.


Unreal Engine Community

The Unreal Engine community rivals that of Unity, with extensive libraries of assets, documentation, and resources to support and educate developers during each stage of development. UE4 also has an AnswerHub community, where devs can post questions and find answers from other developers and a forum for project sharing and discussions. Unreal Engine provides "Quick Start" guides specifically for mobile developers to help beginners to download system prerequisites and use pre-made templates as they begin the development process.



Popular mobile games developed using UE4 include Real Boxing, a realistic and extremely detailed single or multi-player game for Android & iOS, and Joe Montana Football 16, an American football game developed by Superstar Games for iOS & Android devices. Unreal Engine 4 released its teaser trailer for Rivalry to show off its incredible visual and realistic detail capabilities.




While Unity and Unreal both allow you to create stunningly beautiful games for consoles, desktop, web, and mobile devices, there are several mobile-only tools that are meant to create only mobile gaming experiences. In the past, when developers wanted to deploy mobile games on multiple devices, they had to repeat the development process for each device's requirements. This costly and repetitive process is eliminated by development tools that allow for multi-platform deployment. App Game Kit is a tool that allows mobile game developers to code games once and then quickly deploy it to a variety of platforms. App Game Kit started as a Kickstarter that had since expanded to allow devs to spend less time reworking the original mobile apps and more time developing new products and growing their portfolios.



If you're a new developer, App Game Kit (AGK) makes it easy for beginners to create and compile everything needed for game development, centrally located in one place. If you have more expertise as a coder, AGK also allows more experienced developers to use C++ libraries for more extensive mobile games. Popular mobile games developed using App Game Kit include Candy Match 3. Check out AGK's Gallery page to view all mobile games developed using App Game Kit.
Related Content: Mobile App Security Measures for Developers: Protect What You Build


These are just a few of the many tools available to both new and experienced developers alike to support their mobile app development! Do you know of other engines or tools to help mobile developers? Let us know on social!