Entrepreneur and Small Business Startup Programs in Green Bay Wisconsin
Did you know: for 3 years in a row, Wisconsin has ranked dead last in the nation for business startup activity.
Startup activity is measured by the Ewing Marion Kauffman Foundation, one of the country's leading entrepreneurship advocacy and research organizations.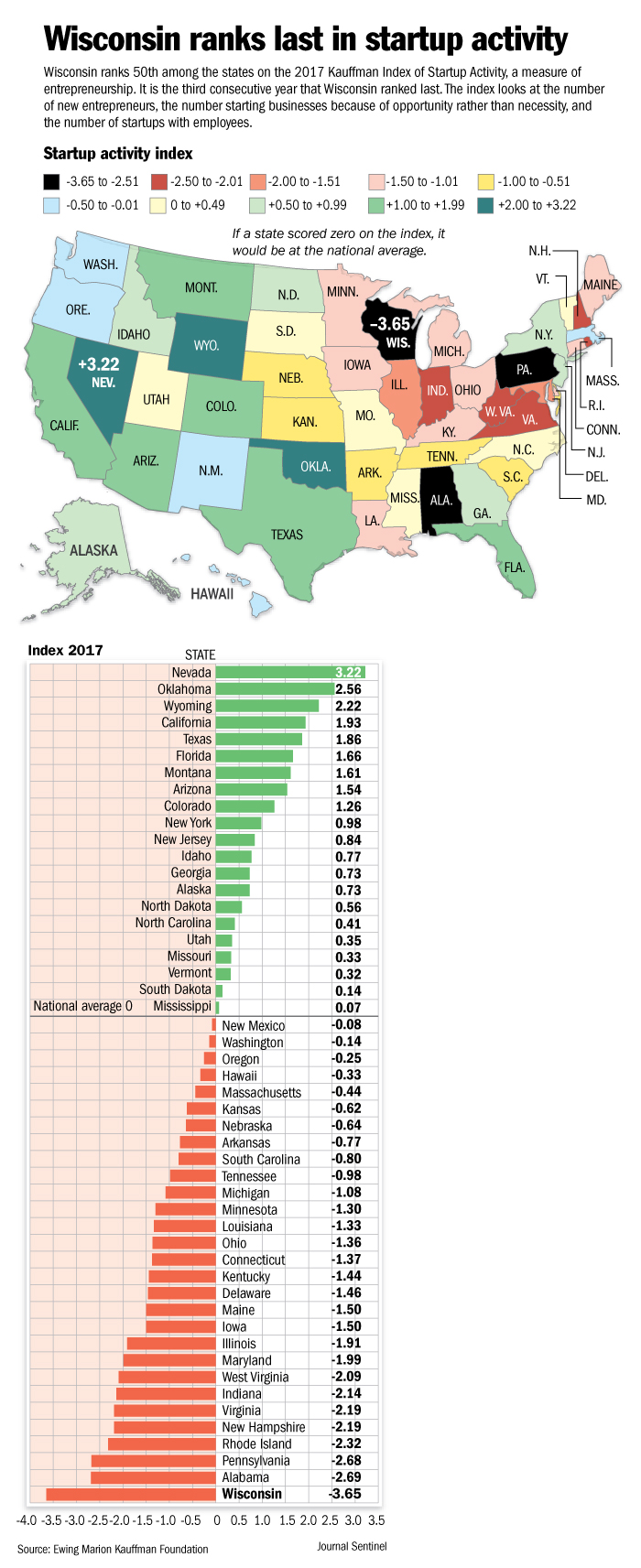 Not only was our state ranked last; the gap between Wisconsin and the next-lowest states widened even more from 2016 and 2015. There are several states that have historically been on the low end of this spectrum, but Wisconsin, in particular, stands out significantly as an outlier.
However, if you are from or spend some time in the major Wisconsin cities like Madison, Milwaukee, or even Green Bay, there has been a bit of a 'buzz' around a variety of new business ventures and opportunities that did not exist a few years ago. New businesses continue to open up shop in our local communities, and older businesses have a relatively high survival rate.
It's no secret that Wisconsin lacks the supporting infrastructure for strong startup activity compared to other states, and many find Wisconsin's low startup score to be a call to action. While this problem exists, there are several entrepreneurial programs and startup support opportunities already in existence that can help entrepreneurs in their startup journeys.
1 Million Cups (new to Green Bay!)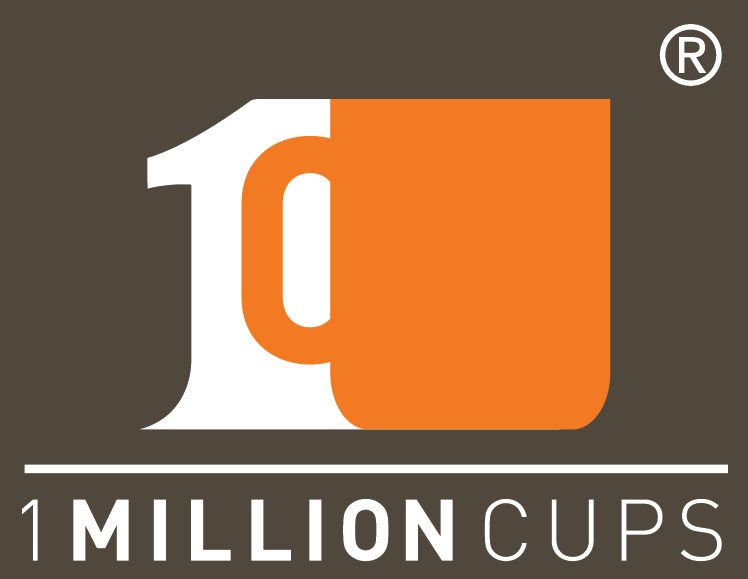 "What can we, as a community, do to help you?"
This is the question that 1 Million Cups aims to answer for startups at any stage in all of its chapters, including the newly-hatched Green Bay chapter. 1 Million Cups allows 2 entrepreneurs to present their startup to the community, usually in the form of a pitch, and gives the members of the startup community an opportunity to ask questions and offer advice in a safe, risk-free, and pressure-free environment. This type of set up allows startup leaders to gain knowledge and confidence in the space and helps them better prepare for real-world pitches to future investors.
More information on the Green Bay, Wisconsin chapter of 1 Million Cups, as well as info on how to apply to present, can be found on the 1MC website.
gener8tor
Gener8tor is a Milwaukee-based accelerator program and a team of investors that helps startups undergo a 12-week intensive growth program. Gener8tor connects startups to their network of mentors, venture capitalists, corporate partners, angel investors. By investing in only 5 startups per program, gener8tor is able to give hands-on, real-world training to startups in software, IT, web, Saas, medtech, e-commerce industries.
Gener8tor helps startups financially (which of course, if important), but it also helps stimulate the Wisconsin startup industry by providing mentorship and education to Wisconsin entrepreneurs. Check them out.
Kinnektor
Many times, there are large companies and corporations who recognize a need for a fresh, new way of doing things, but they lack the technological knowledge on how to go about it. Reversely, there are many smart thinkers who have the technological know-how to innovate on new ideas but lack the fund to make their dreams a reality.
This is where Kinnektor helps 'connect' (get it) startups to corporate partners. The group also provides education, exposure, and a larger community to startups in Wisconsin, helping to support and prepare them for the big leagues. Kinnektor focuses on NE and central Wisconsin, but expands its community across the entire state.
Startup Milwaukee

Startup Milwaukee started in 2011 and has since been helping entrepreneurs launch, operate, and expand high-growth companies in the Milwaukee and southern Wisconsin area. By providing digital entrepreneurs and digital companies with a larger community of both mentorship and funding, Startup Milwaukee helps educate and support the Startup community of the state.
Startup Milwaukee sponsors Milwaukee Startup Week each fall, where entrepreneurs and digital companies can present their ideas and pitches, connect with other Wisconsin businesses, and expand their network to grow their startups.
Wisconsin Economic Development Corporation

The Wisconsin Economic Development Corporation (WEDC) supports economic and startup development efforts for the state of Wisconsin by providing easy access to education and resources startups need to succeed. The WEDC boasts a large network across the entire state, such as connections to regional economic development organizations, academic institutions, and industry "clusters".
WEDC offers businesses and startups the resources they need to help their businesses not only thrive in Wisconsin, but also to help businesses that can thrive to stay in Wisconsin. The WEDC website suggests that Wisconsin presents an incredible opportunity for those that can navigate the uniqueness of the state's past, present, and future.
Zymo Interactive's Green Bay beginnings take root in a startup, and we continue to expand and grow to offer the very best in web and mobile app solutions to Wisconsin and beyond. We understand the importance of nurturing an entrepreneurial spirit early on, and we also understand the importance of businesses supporting other businesses. Wisconsin truly is a wonderful, unique state to call home, and we are excited to continue to support other local businesses of all sizes.
Ready to work with an app development company that truly loves what we do and where we are from? Get in touch with Zymo Interactive!