Zymo's Local Green Bay Food and Drink Favorites
Ideal Local Green Bay Establishments to Grab a Drink, Eat Some Delicious Food, And Be A Green Bay Local!
If you're new to or visiting the Green Bay area, you probably already know about the city's highlights, like Lambeau Field, Saint Norbert College, The Neville Museum, etc. Aside from these great local attractions, Green Bay has some seriously killer lunch and dinner spots that are fantastic representations of Wisconsin life. Below are some of the Zymo team's favorite lunch spots in Green Bay and the surrounding areas: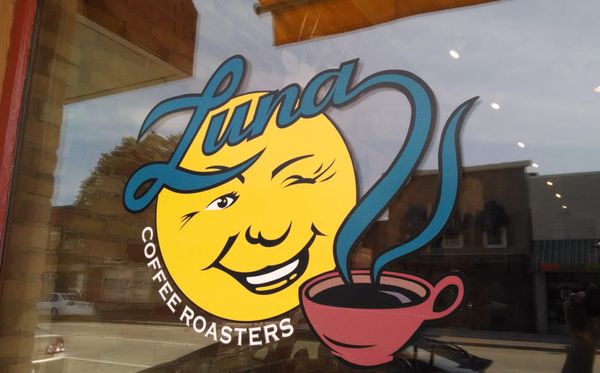 If you're looking for an eclectic and cozy place to get some work done or grab your afternoon espresso, visit Luna Cafe and Roasters on Main Ave in De Pere, just outside of Green Bay. Located walking distance from Saint Norbert Campus, this unique cafe has become a favorite amongst students, professors, and locals alike. With plenty of outlets, fast wi-fi, and a delicious drink and lunch menu (not to mention seriously life changing 'River Trail' cookies), Luna is the perfect place to recharge, catch up on emails, or catch up with friends. Bonus: Luna roasts all their beans in house, so if you catch them on a roasting day, you'll likely leave smelling like an amazing batch of Guatemalan roast. Take that, Chanel.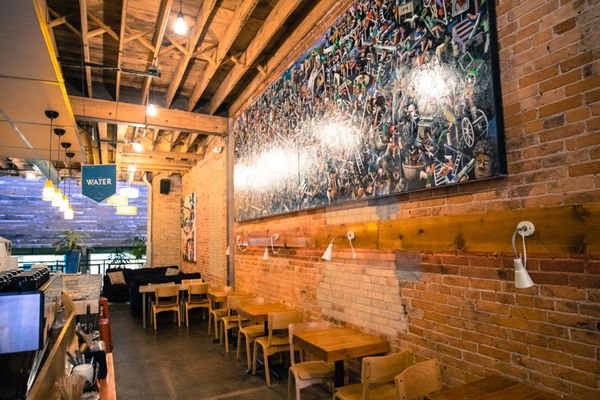 Kavarna coffeehouse is a downtown Green Bay favorite and is located on the always-bustling Broadway Street. Kavarna offers single-origin coffee from Milwaukee's Anodyne Coffee and a variety of deliciously fresh lunch menu items, many of which are or can be made vegan and gluten free. With plenty of seating and outlets, lots of natural light, and local artists' work hung on exposed brick, Kavarna is a great place for just about any activity you can think of. In fact, they even provide a list of some activity ideas on their website.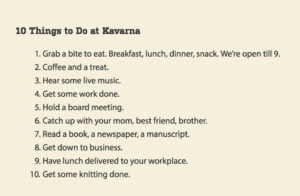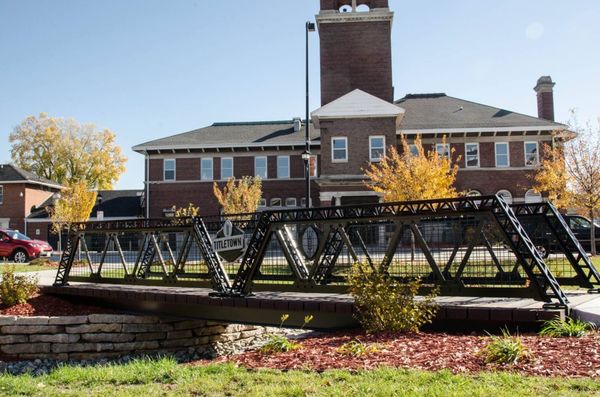 Titletown Brewery has been a favorite local Green Bay spot for 20 years, and for good reason. Built into a reclaimed train depot, Titletown Brewery is located at 200 Dousman St and is unmissable from nearly all downtown bridges. Expect to find at least twelve housemade craft beers, some always available and others available seasonally, on tap right when you walk in. They will even give you a free tour of the brewery if you call ahead and schedule a brewery tour. Don't miss this classic Green Bay spot!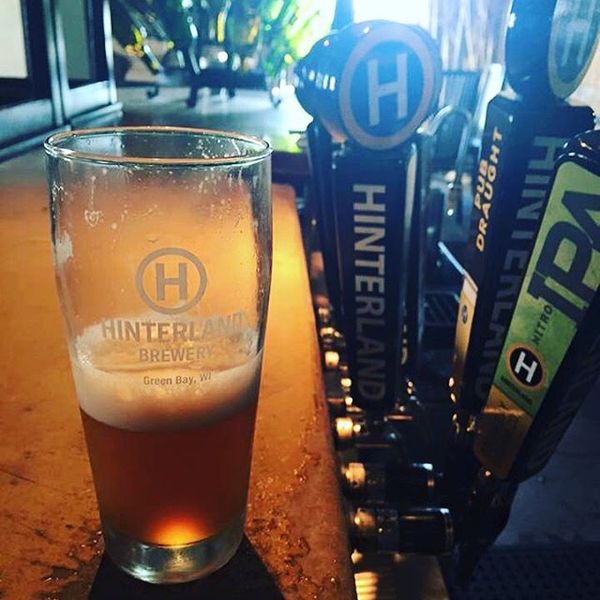 Hinterland Brewery in Green Bay is known for its amazing eats and every better craft beer. You'll find a large number of house brews and a wide range of flavors and beer types, as well as an extensive menu that pairs beautifully with their craft beers. Hinterland often pairs with other Wisconsin business's to make truly unique concoctions, such as the Luna Stout brewed with Luna Coffee (we've featured them above!). Great atmosphere coupled with a killer food menu and beer to please any palate, Hinterland is a must-visit when eating in the Green Bay area.



Bonus: They're opening a location right next to Lambeau. Check it out: Hinterland breaks ground in Titletown District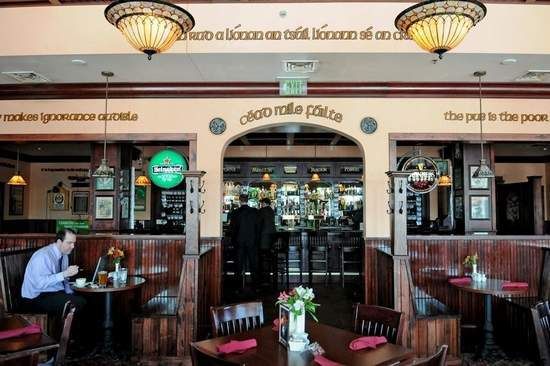 If pubs are more your style, be sure to check out Saint Brendan's Inn in on S Washington Street. This beautifully cozy pub is straight outta Ireland with its traditional pub fare and beverages, as well as live music and Irish suites "appointed in fine heirloom quality furniture". Green Bay's Mayor Schmitt recently awarded Saint Brendan's Inn with the City's Exterior / Interior Design Award, which recognized businesses that bring design and beauty to Green Bay. Cozy up by the fireplace with a Guinness and a bowl of mussels!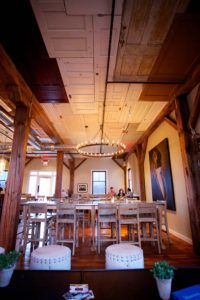 Found a little off the beaten path, Bleu on Dickinson Road is a unique spot that combines fine dining with a rustic and contemporary decor scheme that is different than anything else in the Green Bay area. The restaurant takes pride in incredible service, and has an eclectic take on traditional American-style cuisine. Try the goat cheese curds, have a glass of wine, and be sure to check out the ceiling!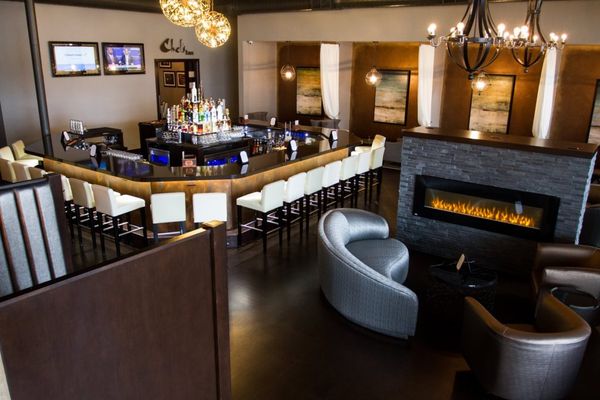 Combining health-conscious food choices with delicious food can be difficult, especially in a city (and state) build around beer and cheese. Plae Bistro serves fresh, contemporary American dishes often using local organic produce and a full wine menu. The staff, wine, and menu items paired with a casual-yet-upscale bistro setting have set Plae Bistro up to become a local Green Bay favorite. Many Yelp reviewers claim that Plae Bistro is the best restaurant in Green Bay, so make sure to pay it a visit!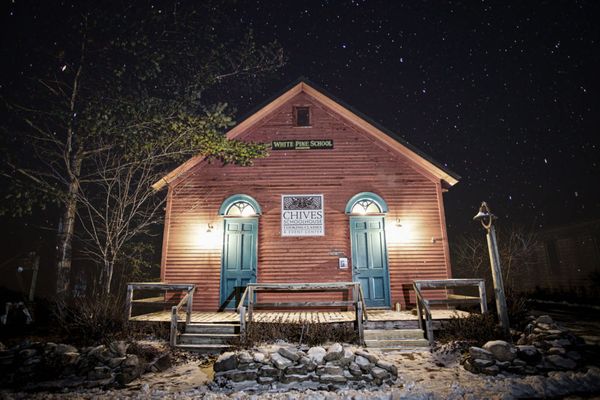 Rumored to be Aaron Rodger's favorite restaurant in Green Bay, Chives in Suamico offers a modern vibe in a historic building. Chefs use produce right from their own gardens (they DO grow their own chives) and those of local farmers. You'll find an extensive wine and beer menu alongside craft cocktails and fresh, modern menu. If you're feeling extra fancy, you can request a chef's table, which will give you a full view of the magic that happens in the kitchen to prepare your meal.


Hungry for more than just good eats? The New York times did a "36 hours in Green Bay" piece that showcases 
the uniqueness of the Green Bay area. Check it out here. 


Connect with us on social for even more local info and Zymo updates!