5 Critical Mobile Development Topics To Discuss with Your Developer Before Launch

Hiring a mobile app developer is a tough process. You not only have to put your idea for your app into a tangible business plan, you've also got to find a mobile developer whose strategy and processes work best for your business. While there are countless themes, colors, and functionalities to discuss with your mobile developer, there are several strategy variables that you need to consult with your developer on before beginning the building process.


1. Your Audience

When developing a mobile app for your business, it's key to determine your audience before development. This will ensure that your app is catering to a specific group of people, instead of just the broad population. No app can cater to everyone, so by narrowing down your ideal user, you can better serve that demographic. Better apps mean happy users, and happy users mean more downloads and more 5-star reviews! Many mobile development companies don't offer market and audience research, so it is important to ask what kind of market research will be done before development up front.
2. Your Business Goals

When building a mobile app, it's a given that you should lay out the business goals for the app itself: what you expect from the app, the ROI you'd like to see, etc.. But another important goal to discuss with your developer is how the app will support your overall business goals.

Building an app for business is exactly like creating any other type of marketing content, and you wouldn't create marketing content for no reason, would you? No! Develop a strategy for long term marketing that includes ASO (app store optimization), SEO, landing pages, social media channels, and support forums if necessary. Align your business goals with the goals of your app to ensure the most detailed tracking and highest ROI possible.


3. Your Target Device

The ever-present, often answerable question of "Which is Better: Android or Apple?" must be addressed with your mobile app developer before building begins. is your app for Android Devices, iOS Devices, or both?

Brainstorm the different factors of a mobile device that are most important to your target audience. For example, if your target audience cares about flexibility and customizable apps, Android may be the best option for your app. If your users prefer sleek designs and stronger security, iOS may be the best platform on which to build your mobile app.

While there are benefits to both platforms, it can make more sense to choose one over the other depending on your business needs, your target audience, and your current budget. Discuss which platform is best for your current app project goals and determine which platform you'll develop a mobile app for, if not both.
4. Your Pricing Model
Free

Determine if having a free app is the right move for your app. Sure, the obvious choice is to make money rather than make nothing, but there are certain times when having a free app makes more sense.

For example, if you are a mobile phone service provider that wants to make it easier for current employees to interact with their accounts, it would probably not make sense to make your current customers pay for your app since they are already paying you for your services.

Likewise, if you have in-app purchase options in place, have opted into an ad program that gives you a return, or really care about receiving excellent reviews to help grow your business, offering a free download can actually improve your ROI from the app. Determining your business priorities and what your target audience expects from you will help you determine if a free app is right for your business.


Paid

A paid model might make sense for your business app if the app itself is your only product, or if the services provided via the app are free. Users that pay for mobile apps usually expect frequent updates, customer service options, and minimal ads. Take this into consideration when determining if you should charge for your app.

If you've decided to release a paid mobile app, look at your competitors in the Google Play and App Store to determine how to price your app. This helps you gauge what the market expects to pay. If you have determined that your price needs to be significantly higher than your competitions', make sure to convey to the potential purchaser the benefits of paying a little extra!
Freemium

A freemium app model is one that is free for a limited time and then requires payment later on, or one that has limited features unless paid for. By offering a freemium pricing structure, you are allowing users to "try out" your app and hopefully pay for the premium features once they discover how amazing your app is. This is also a great way to encourage reviews and 'no-risk' downloads from your users.
Limited Time Discounts and Promotions

Determine ahead of time what possible promotions or discounts you could offer your users, if any. If your app isn't free, flash sales and limited time discounts can be an excellent way to at least get your app downloaded onto devices and encourage reviews. Users feel like they are getting a great deal, and you now have a new customer in your buying funnel. Everyone wins!
 Related Reading: Best Pricing Models for Your Mobile App
5. Your Update Plan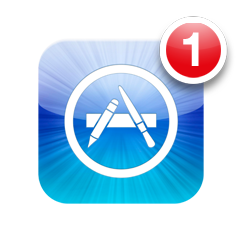 Technology is always a-changin', and mobile apps are no different. Mobile apps must be updated regularly for best SEO performance in the App Store (often called ASO), highest review ratings, and to keep your app users happy with your product. Consult with your developer on your plans for updating the app. Determine when and how often you'll send updates before development begins to ensure that both you and your developer have clear expectations around who will be managing the update process.



If you consult with your mobile app developer on these 5 strategy variables before launch, the chances of a successful campaign are high!

Do you know of other variables that should be discussed with your developer? We'd love to hear about them! Tweet at us or leave a comment on the channels below!